PHP Clone Scripts
PHP is a server-side scripting language designed for web development but also used as a general-purpose programming language. PHP is now installed on more than 244 million websites and 2.1 million web servers.[2] Originally created by Rasmus Lerdorf in 1995, the reference implementation of PHP is now produced by The PHP Group.[3] While PHP originally stood for Personal Home Page,[4] it now stands for PHP: Hypertext Preprocessor, a recursive acronym.[5]

Browse PHP Clone Scripts

4/5 - 14 Votes
BistroStays (an Airbnb clone) is a powerful and advanced Vacation Rental Software that enables you to run your own reservation platform to help people find accommodations across the world from your website. This powerful software enables you to start your own vacation rental and BNB (Bed & Breakfast) website like Airbnb, Wimdu in minutes with the same world-class quality, integrity and without any huge investment.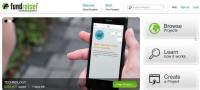 3/5 - 8 Votes
NCrypted
|
|
|
Commercial
|
1735 views
Kickstarter Clone - Kickstarter is trustworthy platform to raise fund for your creative projects from across the world. Get customized Kickstarter Clone from NCrypted and can start your own Crowdfunding platform using fundraising kickstarter clone software to raise funds.

3/5 - 5 Votes
Busewe (A Flippa Clone by NCrypted) Launch your own domain of website auction marketplace with buy and sell websites functionalities developed by NCrypted Websites. Customize your own buy and sell website marketplace which helps you stand unique in market.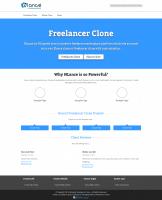 3/5 - 4 Votes
Freelance Marketplace Clone is best demanded clone in international market. So if you are planning to jump into Job Portal marketplace contact NCrypted Websites and get tailor made Elance Clone Script with SEO friendly features.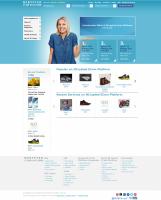 3/5 - 4 Votes
eBay Clone is one of the popular and demanded clone in international market. In short period of time Auction platform users are increasing day by day. So many entrepreneurs are planning to jump into Auction Marketplace to earn huge money, so if you are one of them, then contact NCrypted to get customized Auction platform like eBay Clone or get readymade eBay Clone Script with SEO friendly extended features.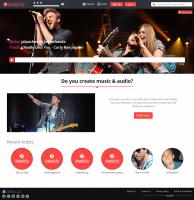 4/5 - 1 Votes
NCrypted
|
|
|
Commercial
|
614 views
NCrypted - Audio Streaming Script helps administrator in creating one of the best user driven Audio Sharing or Uploading Portal. Audio Streaming Script helps website admins to deal with all functionalities in only one box. NCrypted is progressed Audio Sharing, Uploading or Online Audio Streaming Script which helps user to begin Audio Sharing, Uploading or Online Audio Streaming Portal Online freely.

3/5 - 2 Votes
Flippa Clone is a most popular clone and auction marketplace script. You can create your own buy and sell websites with the various features like easy to install, SEO friendly, easily manageable for site administration. Flippa Clone is developed using php/MySQL.
0/5 - 0 Votes
Trulia Clone Script by NCrypted Websites is an online real estate business and Trulia clone is the place to search for the property with the help of web and mobile. Trulia Clone is coded with PHP, it stands alone with software and offer business direction throughout all steps of the home search.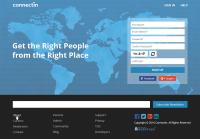 4/5 - 3 Votes
NCrypted Websites provides ConnectIn, which is a professional networking platform like LinkedIn. The PHP Open Source Script of ConnectIn can be used for business verticals like social networking and job portal. ConnectIn can be used by organizations and professional to show their skills on their pages, that help them to take one step ahead to their business movement. Its helps to keep people connected and it also helps to draw a path for a new jobs. Using ConnectIn job seekers can get a job and employers get better employees.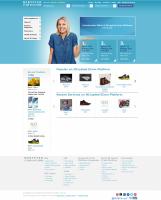 0/5 - 5 Votes
If you discover online easy business which gives you more surety to cover huge auction marketplace then Contact NCrypted to get standard eBay Clone Script with extra features included and launch within no time.
Contact for a free proposal
Having difficulty submitting this request? Contact sales@ncrypted.com for a prompt response.