SoundCloud Clone Script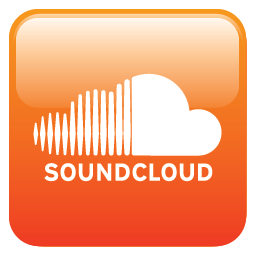 SoundCloud is an online social networking website for music lovers. Member communities of artists, bands, podcasters and creators of music can upload audio files and create playlists.
http://www.soundcloud.com
Browse SoundCloud Clone Scripts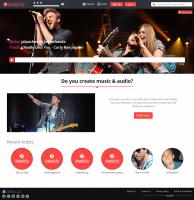 NCrypted
|
|
|
Commercial
|
948 views
NCrypted - Audio Streaming Script helps administrator in creating one of the best user driven Audio Sharing or Uploading Portal. Audio Streaming Script helps website admins to deal with all functionalities in only one box. NCrypted is progressed Audio Sharing, Uploading or Online Audio Streaming Script which helps user to begin Audio Sharing, Uploading or Online Audio Streaming Portal Online freely.
NCrypted
|
|
|
Commercial
|
1746 views
SoundCloud is a sound stage that enables anyone to exchange, record, publish and give their essential made sound over the World Wide Web, in a clear, receptive and attribute rich way. NCrypted Websites that cares about people like you, who want to create music and share it with others who are as passionate about music as you.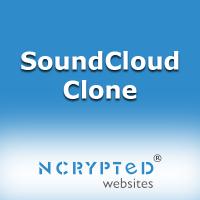 NCrypted
|
|
|
Commercial
|
6459 views
SoundCloud Clone is all the tools for recording and uploading your music. All you have to do is to make a few clicks to upload and share your creation to all other music lovers in all over the world. NCrypted is also given that some magnificent features.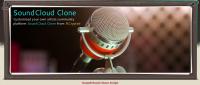 NCrypted
|
|
|
Commercial
|
2711 views
SoundCloud Clone - If you are ready to run your own online and secure business with less competition then NCrypted support to start own audio platform same like SoundCloud Clone which provide facility to users to upload, record, promote and share their original voice. Share your innovative ideas with NCrypted and get your specially made SoundCloud Clone developed from NCrypted Websites.
Contact for a free proposal