PHP Clone Scripts
(Page 3)
PHP is a server-side scripting language designed for web development but also used as a general-purpose programming language. PHP is now installed on more than 244 million websites and 2.1 million web servers.[2] Originally created by Rasmus Lerdorf in 1995, the reference implementation of PHP is now produced by The PHP Group.[3] While PHP originally stood for Personal Home Page,[4] it now stands for PHP: Hypertext Preprocessor, a recursive acronym.[5]

Browse PHP Clone Scripts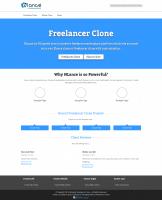 To create own custom Job Portal Freelance Marketplace platform contact NCrypted and get customized Elance Clone or get readymade Elance Clone Script with extended features.

NCrypted
|
|
|
Commercial
|
521 views
Description Hotels Clone Script by NCrypted Websites is a provider of hotel rooms and offers booking services through website network. Hotels Clone Script offers some smart features that provide the possibility to grow a business across the worldwide. The Hotels Clone Script is having a cleanable code and easy customization. Features of Hotels Clone Script There is a Sign Up facility for user's registration User management, category management, content management is possible from the side of the admin Hotels Clone has very attractive d...
The Best Jumia Clone is a cloning script same as Jumia.com and is used for Online Vacation Rental and traveling Business. It is a large revenue generator model for business startups and support the growing of your business with successful B2B and B2C bookings from your clients. Features of Jumia Clone Script User can register to sign up facility User management, category and content management are possible from the side of the admin Jumia Clone has very attractive dashboard for the users and admin Email verification system for the fi...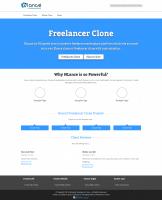 NCrypted
|
|
|
Commercial
|
1188 views
Freelance Marketplace Clone is best demanded clone in international market. So if you are planning to jump into Freelance marketplace contact NCrypted Websites and get tailor made Freelancer Clone with SEO friendly features.

NCrypted Websites Jovago Clone Script is the key for global visibility of your business with a successful business to business and business to customers bookings by your clients. Jovago Clone Script from NCrypted Websites can be customized as per your requirements. The amenities helps buyers to choose the hotels with the best facilities in their budget.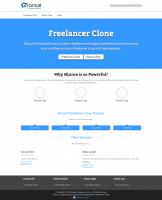 NCrypted
|
|
|
Commercial
|
982 views
To create your own custom made Freelance Marketplace platform contact NCrypted and get customized Freelancer Clone or get readymade Freelancer Clone Script with extended features. To create unique brand in market share your ideas with NCrypted.

Want to Kick start your own online vacation rental business with Best NCrypted Websites HomeAway Clone Script. HomeAway is a perfect platform for entrepreneurs who is looking to create their own niche marketplace for online vacation rental website. You can also integrate your own function using customization as per your business needs. Tenants can sign up and search for the space in a special area at affordable price rate.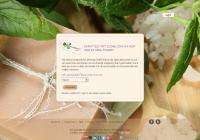 Day by day Daily Deals Aggregator website trend is increasing in online market. If you are thinking to jump into Daily Deals Aggregator marketplace with tailor made Yipit Clone or get readymade Yipit Clone Script with extended features developed by NCrypted.

Reservation is needed when demand is uncertain and the firm has limited capacity. NCrypted Websites offers a novel motivation for offering reservations. Reservations gain sales on a slow night by guaranteeing reservations holders service. Open Table Clone App for is one of the most capable and advanced app clones.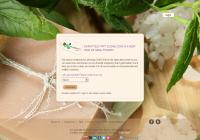 Get custom made Daily Deals Aggregator platform like Yipit Clone Script contact NCrypted. It give chance to capture unique in market through SEO friendly extended features.
Contact for a free proposal