Amazon Clone Script
Browse Amazon Clone Scripts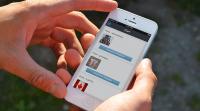 Fantacy is social multi vendor ecommerce script, designed to make it easy for people to become entrepreneurs. Fantacy offers advanced search options to make it easy for users to look for products. They can search by color, price, or by new arrivals. Social network is integrated seamlessly and comprehensively . Users can sign up & share using facebook, G+, or Twitter.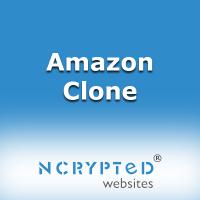 Online Shopping website Amazon making good business on website so it is good to have your own Amazon Clone with complete customized website structure. NCrypted offers Complete customized Amazon Clone as per your requirements and your needs.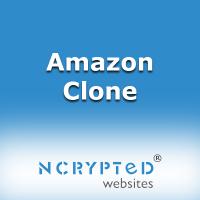 NCrypted offers readymade Amazon Clone Script which is very easy to make your own Shopping Cart Clone. Amazon Clone Script by NCrypted has nearly all the features which are available in original website. Amazon Clone Script by NCrypted has all the features which are required in any e-commerce website.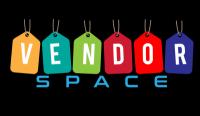 All in one Shopping Cart Multi-Vendor Software ecommerce platform to sell products, Multi Vendor Script deals and run online auction 100 source code Standard Features: • Responsive Web Design • SEO User Friendly URL • Unlimited Product Listing • Message Communication • Review Management • PayPal Adaptive • Product Categories • Unique Dashboard • Free Installation • Manage Product Brands & Categories • Manage Products & Product Variations/Attributes • Manage Seller's Products listing • Manage Users (Bu...

Amazon Clone - Ecommerce business being broad day by day and people are aware about online buying and selling. In World many entrepreneurs has started shopping cart as a full time or part time business and getting huge return from it. If you are also discovering any good online business then start your own customized Ecommerce platform today with the use of Ecommerce script developed from NCrypted and create unique website like Amazon Clone and cover huge online shopping marketplace.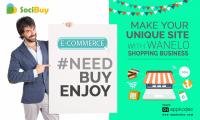 Socibuy- Wanelo clone script helps multiple sellers to set up their own store which enables the easy sell/buy options from the site. The sellers are provided with attractive features like boosting sales with the recent addition, multiple currency options, track and manage shipped products, show trending products on top and much more features which directly benefits the buyers coming to the application. This script provides the complete solution for the social buy and sell concept.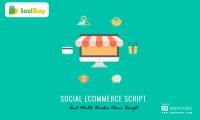 Wanelo is a leading player in the industry of E commerce business. Socibuy is a perfect clone of Wanelo for the setup multi vendor E commerce site. Socibuy provides the virtual experience of socially shopping in a mall, setup with of thousands of individual stores by multiple vendors. It also has an additional customization option for themes, integration, modules, etc. whichever you wish that could help in generation of revenue.
Bootsmart is a best in class multivendor script which provides secured functionalities and features with responsive of design with all devices such as Desktop, Mobile, Laptop, I-phone, I-pad and so on.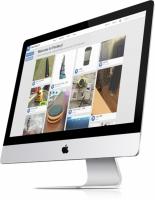 How Fantacy Multivendor Ecommerce script works ? Seller and Product Approval: Fantacy is a multi-vendor eCommerce web and/or mobile platform. It creates a marketplace where users can sign up to become a seller by filling up a seller form. This will be subject to the approval of the site administrator. Once approved, the seller can now post their products, which will then be screened by the admin for quality control. All approved products are published immediately and will appear in the appropriate page and search engine. Enlarged Clien...
Contact for a free proposal