PHP Clone Scripts
(Page 4)
PHP is a server-side scripting language designed for web development but also used as a general-purpose programming language. PHP is now installed on more than 244 million websites and 2.1 million web servers.[2] Originally created by Rasmus Lerdorf in 1995, the reference implementation of PHP is now produced by The PHP Group.[3] While PHP originally stood for Personal Home Page,[4] it now stands for PHP: Hypertext Preprocessor, a recursive acronym.[5]

Browse PHP Clone Scripts

Want to Kick start your own online vacation rental business with Best NCrypted Websites HomeAway Clone Script. HomeAway is a perfect platform for entrepreneurs who is looking to create their own niche marketplace for online vacation rental website. You can also integrate your own function using customization as per your business needs. Tenants can sign up and search for the space in a special area at affordable price rate.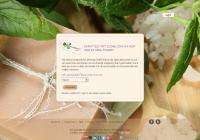 Day by day Daily Deals Aggregator website trend is increasing in online market. If you are thinking to jump into Daily Deals Aggregator marketplace with tailor made Yipit Clone or get readymade Yipit Clone Script with extended features developed by NCrypted.

Reservation is needed when demand is uncertain and the firm has limited capacity. NCrypted Websites offers a novel motivation for offering reservations. Reservations gain sales on a slow night by guaranteeing reservations holders service. Open Table Clone App for is one of the most capable and advanced app clones.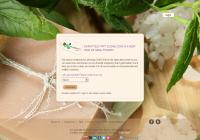 Get custom made Daily Deals Aggregator platform like Yipit Clone Script contact NCrypted. It give chance to capture unique in market through SEO friendly extended features.

NCrypted Websites can help you to maximize returns from your possession. Just Park Clone Script is a solution for the users for their problems related with to parking. Parking is one of the trouble in daily life for everyone. Just Park Clone Script from NCrypted Websites allow drivers to reserve, find and pay for parking smooth. Life is too short to waste it hunting for parking.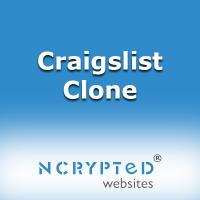 NCrypted Technologies
|
|
|
Commercial
|
1842 views
Every business needs promotion to be stable in online market. So every day classified website clone demand increasing in market. Many entrepreneurs are already earning huge money through creating customized classified website. So if you are also want to earn huge money from classified website business contact NCrypted and get custom made Craigslist Clone or get ready-made Craigslist Clone Script with extra features.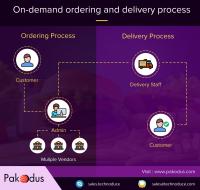 Get readymade Postmates clone to start your on-demand delivery business. Our Pakodus software is highly customizable in your own brand name and logo. We provide the app on both the web and mobile platform. Our application is built using the latest tools and technology to enhance the speed of the software. Pakodus, Postmates clone script is suitable for any kind of online on-demand delivery system.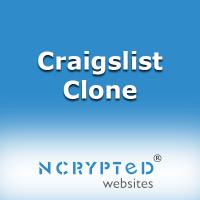 NCrypted Technologies
|
|
|
Commercial
|
1667 views
NCrypted helps to create unique brand in classified website business through tailor made SEO friendly Craigslist Clone Script. Share your ideas with NCrypted to implement it on your custom classified clone which can make you stand unique.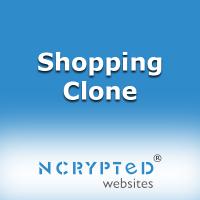 E-Commerce users are increasing everyday and in front of many shopping cart creators are available in market to maintain ration of demand and supply. If are also one of them to start easy online business start up, get tailor made Shopping Clone or get readymade Shopping Clone Script with SEO friendly extended features.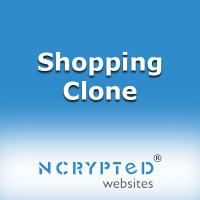 NCrypted Websites helps to create unique brand in international market to beat shopping cart competition with the use of custom made SEO friendly Shopping Clone Script with extended features. NCrypted Shopping Cart Clone helps you to cover huge E-Commerce marketplace through implementing your unique ideas into Shopping Clone Script.
Contact for a free proposal