PHP Clone Scripts
(Page 29)
PHP is a server-side scripting language designed for web development but also used as a general-purpose programming language. PHP is now installed on more than 244 million websites and 2.1 million web servers.[2] Originally created by Rasmus Lerdorf in 1995, the reference implementation of PHP is now produced by The PHP Group.[3] While PHP originally stood for Personal Home Page,[4] it now stands for PHP: Hypertext Preprocessor, a recursive acronym.[5]

Browse PHP Clone Scripts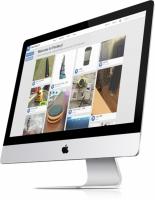 How Fantacy Multivendor Ecommerce script works ? Seller and Product Approval: Fantacy is a multi-vendor eCommerce web and/or mobile platform. It creates a marketplace where users can sign up to become a seller by filling up a seller form. This will be subject to the approval of the site administrator. Once approved, the seller can now post their products, which will then be screened by the admin for quality control. All approved products are published immediately and will appear in the appropriate page and search engine. Enlarged Clien...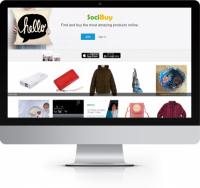 How SociBuy Works: For the Vendor/Seller: Once approved by admin, seller can post their products on the site, including any affiliate products from various websites. Seller receives notifications when orders are placed in his store. Commission from sales is auto-deducted, and funds from payments will immediately reflect on seller's account. Once payment process is completed, shipping process proceeds. For the Buyer: Buyers can purchase any available products on the site. Once their order is confirmed, buyer receives notification o...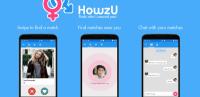 Nodejs Howzu is built with the powerful node js for the instant messaging system. The reliable environment which supports cross platform. It is used where real-time response is needed like communication between the apps and gaming system. The material ui design and node js made the app more powerful and user interactive. The user interface provides the seamless access to the app. More secured way of chatting with the matches in real time lets the user to get connected instantly.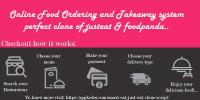 How SmartEat online food ordering script works ? For the Sellers/Restaurants: Smart Eat welcomes all sellers to be a part of the site. Seller only needs to fill up the seller form, which will be reviewed and approved by Administrator. Once approved, seller can start posting their menu on the site and their store will appear on the listing page. Search Nearby or Favorite Restaurants: Search function allows user to find nearby or favorite restaurants and order from their menu. Checkout is through Paypal or COD. Orders can be by take-awa...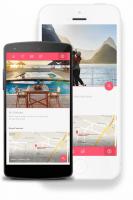 How AirFinch online rental model works ? User Profile: Sign up for a user profile or login through social media and be a registered user of AirFinch. Instantly become a host by listing your properties/accommodations for rent. Instantly Book or Reserve Property: With the help of the search box, users can find their preferred accommodations and locations using the search filters. Guest has the option to use Instant Booking or Request Booking functions. Cancellation Policies: Admin sets forth the refund policies for cance...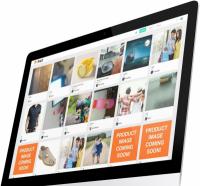 Nodejs Joysale is built with the powerful node js for the instant messaging system. The reliable environment which supports cross platform. It is used where real-time response is needed like communication between the apps and gaming system. The live chat option which lets the buyer and seller to get connected over the internet for the products inquiry instantly. The node js which makes more powerful instant messaging system as its lag free. Instant messaging system works effective and efficient communication between the people. Th...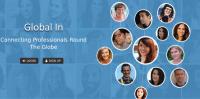 LinkedIn which is the most popular professional social network is disrupting traditional job portals arena like anything. Being backed by giant like Microsoft and acquired for $26.2 billion, online businesses are really short of words. Catching this latest trend followed by lucrative business model and promising numbers - TechBizstudio decided to reinvent the social network similar to LinkedIn. Readymade LinkedIn Clone – Global In is power packed with advanced and unique features that are still isn't part of LinkedIn yet. Standard job board...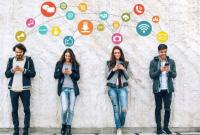 Instagram is one of the most popular Social networking Applications amongst Facebook, Twitter and Flickr etc. It allows user to create/share photos and videos. Amazing filters and styling is the unique feature that made this application a sensation overnight. Do you ever think to own photo and video sharing application like Instagram? If yes, you are at a right place. There is still a room for new functionalities to take this concept altogether to a next level. Imagine, if you implement sharing and editing modules for gifs along with photo a...

appkodes
|
|
|
Commercial
|
650 views
Carousell is the top marketplace app for person-to-person buying and selling on iPhone & Android smartphones! Snap a photo to sell your unused things easily with listings. And online shopping is as easy as chatting with sellers on the Joysale! .Plus, shop millions of the best preloved and brand new deals online.
Contact for a free proposal