PHP Clone Scripts
(Page 7)
PHP is a server-side scripting language designed for web development but also used as a general-purpose programming language. PHP is now installed on more than 244 million websites and 2.1 million web servers.[2] Originally created by Rasmus Lerdorf in 1995, the reference implementation of PHP is now produced by The PHP Group.[3] While PHP originally stood for Personal Home Page,[4] it now stands for PHP: Hypertext Preprocessor, a recursive acronym.[5]

Browse PHP Clone Scripts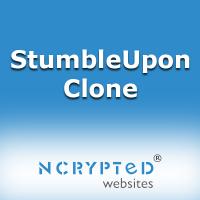 NCrypted Technologies
|
|
|
Commercial
|
1829 views
StumbleUpon is a form of Web Search Engine. Customized StumbleUpon Clone by NCrypted allows its users to find and recommends their Web Content. It also allows their users to find pages, photos and videos as per their interest. StumbleUpon Clone is useful if you are looking to make and launch your own StumbleUpon website.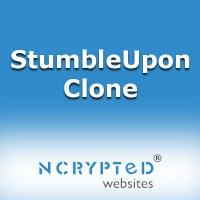 NCrypted Technologies
|
|
|
Commercial
|
1761 views
StumbleUpon Clone Script is a very popular because more than 20 million users around the world allow sharing, seeing and exploring new content related to their interests. Users are allowed to share their reviews by commenting, liking or disliking the page post or listing. You are just need to use readymade StumbleUpon Clone Script if you are planning to launch your own website.
Airbnb Clone is a Rental booking website and a one stop hub for owners to list their rental property. The AirFinch Clone script can hold unlimited amount of users and listings with multiple revenue opportunities giving small business owners and opportunity to engage in on a growing property rental industry. A Very thoroughly designed, intelligently coded and well tested to match your passion for your business venture. Spend less time and effort on the technology and build your business through AirBnb clone.

NCrypted Technologies
|
|
|
Commercial
|
1634 views
Fundraiser a Kickstarter Clone by NCrypted is one of the popular and in demand Crowdfunding platform that allows project owners to raise fund for their creative projects.

Yelp Clone is Social review website directory for business, places, people, products or whatever review directory you want to create.PHP Yelp Clone is geo tagging and geo area competencies, utilizing Google maps. Also script a geo map registry site turns into a stroll in the recreation center. Likewise the Yelp Clone script subject accompanies a characteristic rich admin range from where you can control everything occurrence on your index site.
NCrypted Technologies
|
|
|
Commercial
|
2296 views
SoundCloud is a sound stage that enables anyone to exchange, record, publish and give their essential made sound over the World Wide Web, in a clear, receptive and attribute rich way. NCrypted Websites that cares about people like you, who want to create music and share it with others who are as passionate about music as you.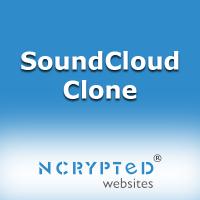 NCrypted Technologies
|
|
|
Commercial
|
7245 views
SoundCloud Clone is all the tools for recording and uploading your music. All you have to do is to make a few clicks to upload and share your creation to all other music lovers in all over the world. NCrypted is also given that some magnificent features.

Monster Clone a feature packed and complete PHP script to launch your program Optimized jobs portal. Monster Clone could be a potential to come up with terribly serious revenues for you. Script is constructed with a spotlight on larger than before easy users and profits of webmasters.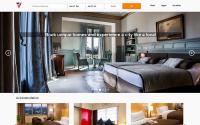 Build your best ever VRBO Clone Script in exceedingly few hours with able to begin PHPScriptsmall web site. Rental Booking Script may be a Leading Airbnb Clone Script that you just can access all options and services at a minimal value.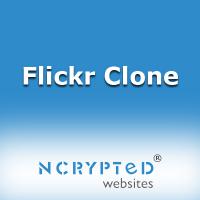 NCrypted's Flickr clone is the social media php script that allows you to create innovative image sharing website to upload images and videos in a clean elegant way. There are some extensive features are included with this Flickr clone to upload and showcase images with your creativity such as group creation, privacy setting, vote, comment, Blog creation, photo zooming, event creation and much more!
Contact for a free proposal