PHP Clone Scripts
(Page 2)
PHP is a server-side scripting language designed for web development but also used as a general-purpose programming language. PHP is now installed on more than 244 million websites and 2.1 million web servers.[2] Originally created by Rasmus Lerdorf in 1995, the reference implementation of PHP is now produced by The PHP Group.[3] While PHP originally stood for Personal Home Page,[4] it now stands for PHP: Hypertext Preprocessor, a recursive acronym.[5]

Browse PHP Clone Scripts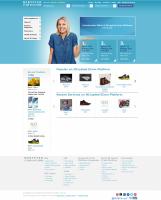 If you discover online easy business which gives you more surety to cover huge auction marketplace then Contact NCrypted to get standard eBay Clone Script with extra features included and launch within no time.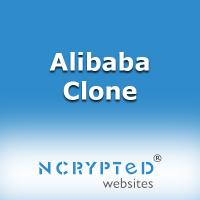 Make your own feature rich trading portal with NCrypted's Alibaba Clone that provide a huge Business network for buyers, sellers and suppliers just like Alibaba. Our extensive features such as personal messaging, SEO friendly, easy to customize and much more will helpful to launch a perfect Business to Business website.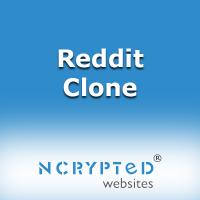 Reddit is a very useful website for submit news in the form of Link or text. Reddit Clone script by NCrypted offers all possible functionality and features to the users which are offered by Reddit. NCrypted is known as Website Clone script provider. NCrypted provides compelte customized website clone as well as readymade clone script.

NCrypted
|
|
|
Commercial
|
705 views
NCrypted Websites Booking Clone Script are similar to Vacation Rental Script which allows you to get started with your personal online travelling business. The Booking Script can be used for verticals including online bus booking, online flight booking and taxi booking etc. It also supports many other multiple languages. Features of Booking Clone Script Free registration to sign up facility. Admin can manage user and category management and content management. Very attractive dashboard. Email verification system for the first registratio...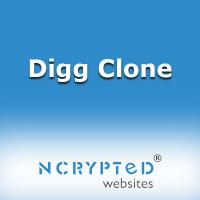 Digg is a very famous and popular Social Bookmarking and Social News website. On the Digg Clone users can post news stories if thye find relevant, on those stories users can then Digg that particular story up if they find it interesting. Digg Clone by NCrypted offers one click blogging of any particular story as long as the blog hosted by Live Journal, Moveable Type, Typepad, Wordpress or Blogger.

The Decolar Clone is a platform where people can find accommodation like home rentals, beach rentals around the world. Decolar Clone aim is to ease the process of searching and booking the online accommodation. The Script is a convenient to find traveling guests and book online accommodation with perfect description like price, location and automated financial transactions.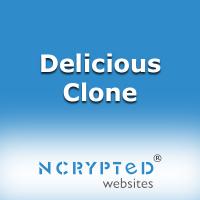 Delicious is a popular website which allows users to generate their favourite websites or their web links and categorized it with their defined keywords. Delicious is a Social bookmarking website and we all knows that the use of Social Bookmarking website is increasing day by day. Delicious Clone by NCrypted is very user friendly and also has Easy Content Management System for admin.

NCrypted
|
|
|
Commercial
|
505 views
Want to help your clients to build their business by using HolidayLettings Clone? HolidayLettings PHP Clone by NCrypted Websites is an Open Source Script. It is used for traveling and vacation rental script. By using HolidayLettings script you can get, the more effective Google plugin like Map and Google analytics. It supports multiple languages and allows social login for social sharing. Features of HolidayLettings Clone Script There is a Sign up button to register and login with the email Visitors and users can search for hotels in diffe...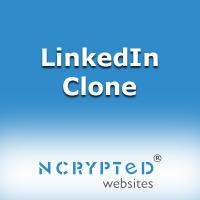 LinkedIn is the biggest and most popular online networking website for Professionals from all over the world. LinkedIn Clone by NCrypted has similarities to other famous social networking websites, but there are some differences in use of the websites, LinkedIn Clone is much more useful for Business purpose. Registered User also allowed to write and submit their content in the blogs and can promote their products and services.

|
|
|
Commercial
|
560 views
Nowadays, even a small business goes online for improvement of the reach of the market. Hotel Tonight Clone is the best hotel booking Script which allows business to list their hotels, sign up and later they can also delete hotels using their account. It gets easier for your clients to book tops incredible hotels at the last minute at affordable price rates on their smart device. It is an ideal platform for businessperson looking to create their own marketplace for online hotel room booking website.
Contact for a free proposal