Airbnb Clone Script

Airbnb is an online accommodations service that provides a platform for individuals referred to as hosts, generally private parties, to rent unoccupied living space and other short-term lodging to guests.
https://www.airbnb.com
Browse Airbnb Clone Scripts

4/5 - 14 Votes
BistroStays (an Airbnb clone) is a powerful and advanced Vacation Rental Software that enables you to run your own reservation platform to help people find accommodations across the world from your website. This powerful software enables you to start your own vacation rental and BNB (Bed & Breakfast) website like Airbnb, Wimdu in minutes with the same world-class quality, integrity and without any huge investment.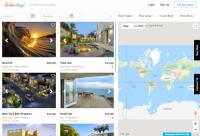 2/5 - 9 Votes
AirBNB Clone Script is vacation rental software that helps BNB business owner to automate several task of BNB Inn at ease and can be handle single handed. Start your own BNB business just immediately after installation.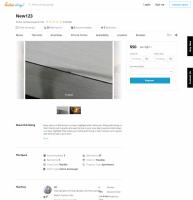 3/5 - 7 Votes
BistroStays is customized AirBNB Clone, a product with rich set of features included in it and also offers customization as per clients requirement. So if you are planning to start powerful BNB platform same as Airbnb or Wimdu you can customize BistroStays and can stand unique in market.
Contact for a free proposal
Having difficulty submitting this request? Contact sales@ncrypted.com for a prompt response.