Airbnb Clone Script

Airbnb is an online accommodations service that provides a platform for individuals referred to as hosts, generally private parties, to rent unoccupied living space and other short-term lodging to guests.
https://www.airbnb.com
Browse Airbnb Clone Scripts

BistroStays (an Airbnb clone) is a powerful and advanced Vacation Rental Software that enables you to run your own reservation platform to help people find accommodations across the world from your website. This powerful software enables you to start your own vacation rental and BNB (Bed & Breakfast) website like Airbnb, Wimdu in minutes with the same world-class quality, integrity and without any huge investment.
Airbnb Clone is a Rental booking website and a one stop hub for owners to list their rental property. The AirFinch Clone script can hold unlimited amount of users and listings with multiple revenue opportunities giving small business owners and opportunity to engage in on a growing property rental industry. A Very thoroughly designed, intelligently coded and well tested to match your passion for your business venture. Spend less time and effort on the technology and build your business through AirBnb clone.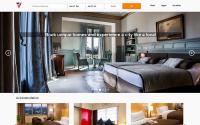 Build your best ever VRBO Clone Script in exceedingly few hours with able to begin PHPScriptsmall web site. Rental Booking Script may be a Leading Airbnb Clone Script that you just can access all options and services at a minimal value.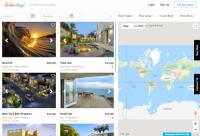 AirBNB Clone Script is vacation rental software that helps BNB business owner to automate several task of BNB Inn at ease and can be handle single handed. Start your own BNB business just immediately after installation.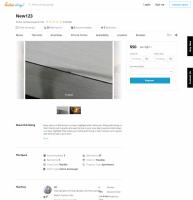 BistroStays is customized AirBNB Clone, a product with rich set of features included in it and also offers customization as per clients requirement. So if you are planning to start powerful BNB platform same as Airbnb or Wimdu you can customize BistroStays and can stand unique in market.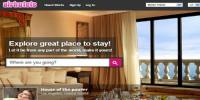 Our Airbnb Clone Script allows you to build a rental accommodation website. Using this subletting accommodation software, your customers can quickly browse, choose, book and pay for their stay.

RentALLscript is the best Airbnb clone script used to create a vacation rental sharing platform, online marketplaces and sharing economy platforms. The script is featuring 100 source code, technical support, domain license, multi-currency, multi-language support system and it can be customizable for any rental sharing website like car rental, boat rental, yacht charter, vacation rental.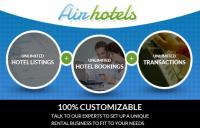 Airhotels's is the most powerful vacation rental software developed by Apptha, that enables you to run your own vacation rental website to help people find the best hotel and vacation place. The script which is similar to that of Airbnb, wimdu and 9flats clone is structured with responsive theme design and supports multiple payment gateways. Airbnb is one the widely used and most popular script for setting up a Magento based vacation rental website. Upon purchasing this script you'll also get free post sales support for 6 months.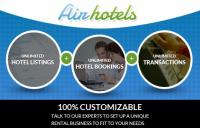 Airhotels is a clone script of the widely popular vacation rental software, Airbnb. This script can be used to develop an online accommodation booking and renting site where owners can list their spaces which can be rented by tourists based on locations, room types etc.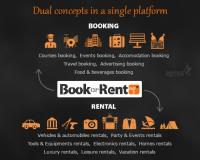 Agriya's BookOrRent is a booking and rental script, which is a perfect solution to create responsive booking and rental websites in a short span of time. It empowers the website which high-speed options, revenue generating options, SEO options, social media options and many other promising features. You can easily customize the designs of the website with respect to your needs. Just install this script on your server and start running a booking or rental website.
Contact for a free proposal