Delicious Clone Script
Browse Delicious Clone Scripts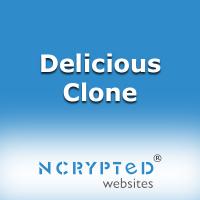 Delicious is a popular website which allows users to generate their favourite websites or their web links and categorized it with their defined keywords. Delicious is a Social bookmarking website and we all knows that the use of Social Bookmarking website is increasing day by day. Delicious Clone by NCrypted is very user friendly and also has Easy Content Management System for admin.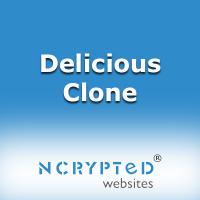 If you are looking for any Social Bookmarking Website Clone to start your own website then NCrypted offers readymade Delicious Clone Script. Website Clone Script has all the features which are available in original website. NCrypted gives you complete rights on the script so you can make any changes on your website later. Delicious Clone Script has very user friendly Content Management System from there you can manage all information.

Delicious Clone - If you are searching any online good and secure business then NCrypted helps to start unique online business with huge return. NCrypted provides unique Social bookmarking clone script same like Delicious Clone with robust, scalable and user friendly experience to users. It includes SEO friendly extended features.
Contact for a free proposal