PHP Clone Scripts
(Page 20)
PHP is a server-side scripting language designed for web development but also used as a general-purpose programming language. PHP is now installed on more than 244 million websites and 2.1 million web servers.[2] Originally created by Rasmus Lerdorf in 1995, the reference implementation of PHP is now produced by The PHP Group.[3] While PHP originally stood for Personal Home Page,[4] it now stands for PHP: Hypertext Preprocessor, a recursive acronym.[5]

Browse PHP Clone Scripts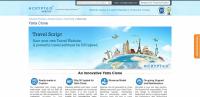 Yatra is an online travel search engine and travel agent website where visitors can search their destinations, travel booking, flight availability, hotel reservation, car rental, etc. Yatra is one of the most popular amongst other travelling websites in India. Yatra Clone Script from NCrypted is an in-demand travel script which has number of popular and useful features which help website owner to get success on the web. Yatra Clone has list of features which are like it has separate booking panels for international and domestic travel plans, e...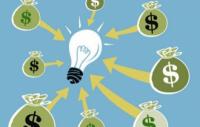 Indiegogo Clone Script is an advanced crowdfunding platform by NCrypted which enables you to create your own crowdfunding website similar to indiegogo with customized features.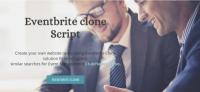 NCrypted
|
|
|
Commercial
|
1998 views
Eventbrite clone is straightforward event ticket management software and also online ticketing service which you let users can buy an event ticket and event planner sell ticket as well as manage events and by posting event with all details like date, venue, organizer and tickets.

Make your marketplace where your services are given by surroundings servicemen and persons can find out a nearby worker or service entity to accomplish those things resourcefully.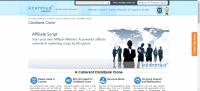 Clickbank Clone, produced for your niche fragment, you can begin inviting merchants to offer advanced products and services in a hole following over the Internet, with EBooks and programming as the fundamental buys.

NCrypted
|
|
|
Commercial
|
1639 views
NCrypted Foodspotting Clone script permit you create your very own social networking site the length of the similar appearance as Foodspotting and additional food lover websites.
Looking to develop your personalized youth network like Netlog then NCrypted offers customized Netlog Clone and advanced Netlog Clone Script. Netlog Clone by NCrypted contains high end features and specialized search engine & user friendly functionalities, so it creates ultimate social networking portal for you.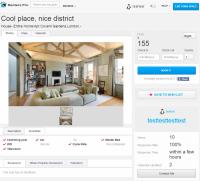 ☆☆ Renters Pro is AlstraSoft latest software for starting your airbnb clone and earn revenues from this highly profitable business. Discover how you can earn in 6 different ways for our airbnb clone script system. One of the most affordable airbnb clone software for as low as $179 with feature rich and easy to use admin panel ☆☆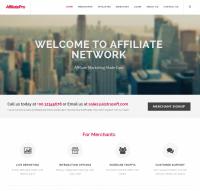 NCrypted
|
|
|
Commercial
|
31 views
☆☆ Start your own affiliate network business just like LinkShare.com and CJ.com without paying thousands of dollars for the license fee. Affiliate Network Pro comes readily integrated with over 60 shopping carts/gateways. Ad creatives include email, text links, banners ads, pop-out banners and flash ads. One of the most affordable commission junction clone software for as low as $190 with feature rich and easy to use admin panel ☆☆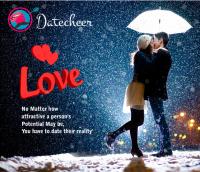 Datecheer is a social discovery website founded in 2006. It allows online social connections such as meeting new people, viewing and sharing information and chatting with new friends.
Contact for a free proposal