PHP Clone Scripts
(Page 19)
PHP is a server-side scripting language designed for web development but also used as a general-purpose programming language. PHP is now installed on more than 244 million websites and 2.1 million web servers.[2] Originally created by Rasmus Lerdorf in 1995, the reference implementation of PHP is now produced by The PHP Group.[3] While PHP originally stood for Personal Home Page,[4] it now stands for PHP: Hypertext Preprocessor, a recursive acronym.[5]

Browse PHP Clone Scripts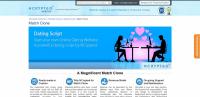 Match clone is customized dating script to create powerful dating platform as per your own business model where people across the globe can connect each for dating purpose. Your match clone website will let members to create their own profile, view others profile, chat with other members, login form social media accounts and much more. You can set registration fees for premium members and offer them more advanced features.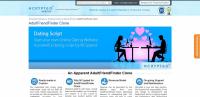 NCrypted
|
|
|
Commercial
|
1567 views
Adultfriendfinder clone is php dating script to start your dating business with your unique by developing responsive dating website easily. This script has built-in all-in-one social networking features require that lets you create social networking and dating website in a single platform. You can make money by its various revenue models such as registration fees, premium membership fees and banner advertisement.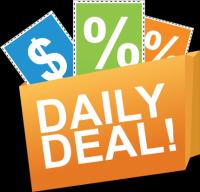 Woot Clone is an innovative daily deal script that lets you run your group buying website for a comprehensive range of products. This e-commerce script is fully customized to develop your any kind of deal website where you can place a new product daily & people can buy it for mega discount. Your woot clone website will have several extensive features like deal status, communities with sub categories, PayPal integration and much more.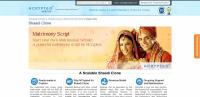 Shaadi Clone script is an effective matrimonial script that allows you to create matrimony website and connect people across the globe for marriage purpose. This script is fully customized in order to develop your niche matrimonial platform for specific caste or region. Your Shaddi Clone website will have extensive user-side and admin-side features such as online chat, self-profile management, partner profile management, e-mail alert, membership plan, user control, revenue models and much more.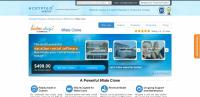 9flats is a rental website mostly known for private accommodation. It is a strong competitor of AirBNB as 9flats claims to be the leader in Europe. AirBNB is expanding largely worked wide same thing can be applied for 9flats. It is good to make a 9flats clone to start your business on the web. 9flats clone from NCrypted Websites can be an ideal choice for you as they provide nearly all the features which are offered by 9flats on the web. 9flats Clone from NCrypted has various features like advanced search option, unique booking calendar and ma...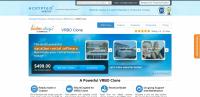 VRBO, a vacation rental by owner provide online space for property owners to advertise their vacation rental properties and make very easy for users and travelers to search large number of rentals from one place. There are number of VRBO Clone available in the market but NCrypted Websites can be a perfect destination to make your own VRBO Clone to kickstart your online rental business. VRBO Clone from NCrypted has wide range of categories which helps your business to get highest success on the web. VRBO has various features like unlimited list...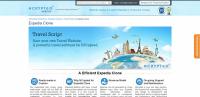 Expedia is an internet based website which is one of the most popular traveling websites. From Expedia users can book air tickets, car rentals, hotel reservation, vacation packages and many more. NCrypted Websites has perfect solution for them who are in need to create an Expedia Clone to start online business. Expedia Clone is a part of Travel Script from NCrypted, It has very nice user interface so it can be handy and user friendly also. Expedia Clone Script is built with open source PHP and MySql, it can be customized as per your requiremen...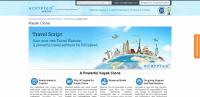 Kayak is an online travel search engine which has number of travel websites which helps users to have perfect choice for rental cars, hotels, flights, etc. As soon users found the right choice about where he want to travel, Kayak allows users to choose from which website it can be beneficial for them to purchase. Making a Kayak Clone is a latest trend in the market to start an online travel business. Kayak Clone Script from NCrypted has salient features which helps users as well as the owner. Kayak Clone has features like advanced search optio...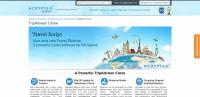 NCrypted
|
|
|
Commercial
|
3330 views
TripAdvisor is an online website having ratings and reviews on various travel related content. On TripAdvisor registered users can give ratings and their personal reviews on given destinations, as well as they also make discussion over given places. Multiple users are also welcomed on same single post. TripAdvisor Clone also has same functionality where website admin is allowed to confirm registration for new users which allow them to post reviews and ratings. TripAdvisor Clone from NCrypted has number of useful features which can help both us...
NCrypted
|
|
|
Commercial
|
1845 views
Travelocity is an ideal place for them who want to go on travel. It is an online travel agency from where traveler can make plan for their trip including flight booking, hotel reservation, car rental or even whole packages. Travelocity is one of the most useful and favorite websites for travelers on the web so it can be beneficial for you if you make your own Travelocity Clone and start your online travel business. Travelocity Clone from NCrypted has all useful features to get success on the web. Travelocity Clone has features like separate se...
Contact for a free proposal