Thumbtack Clone Script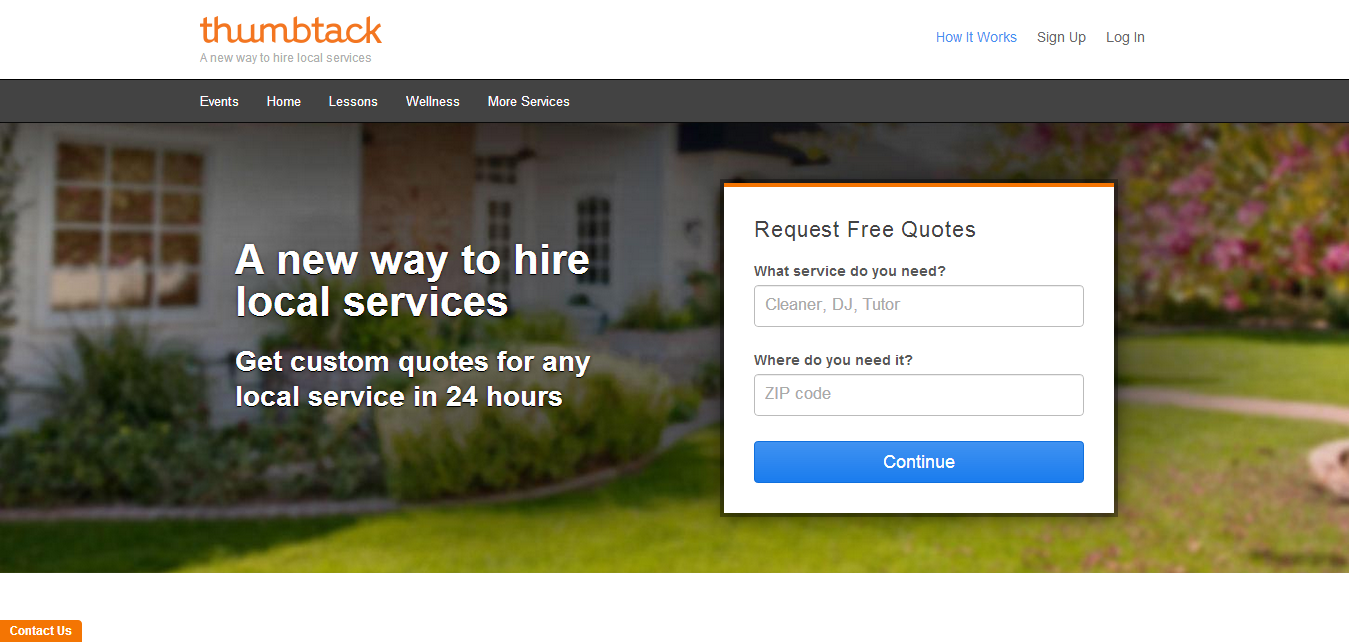 Thumbtack is an online internet marketplace for local services. Thumbtack allows service providers and service consumers to find each other and negotiate for their jobs online.Thumbtack had over 50,000 service providers signed up on their website that number had grown up to over 240,000 service providers.
http://www.thumbtack.com/
Browse Thumbtack Clone Scripts

2/5 - 7 Votes
Make your marketplace where your services are given by surroundings servicemen and persons can find out a nearby worker or service entity to accomplish those things resourcefully.
Contact for a free proposal
Having difficulty submitting this request? Contact sales@ncrypted.com for a prompt response.