Airbnb clone
Browse Airbnb clone Category
Browse Airbnb clone Clone Scripts

BistroStays (an Airbnb clone) is a powerful and advanced Vacation Rental Software that enables you to run your own reservation platform to help people find accommodations across the world from your website. This powerful software enables you to start your own vacation rental and BNB (Bed & Breakfast) website like Airbnb, Wimdu in minutes with the same world-class quality, integrity and without any huge investment.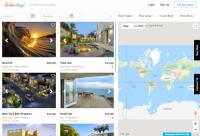 AirBNB Clone Script is vacation rental software that helps BNB business owner to automate several task of BNB Inn at ease and can be handle single handed. Start your own BNB business just immediately after installation.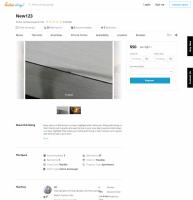 BistroStays is customized AirBNB Clone, a product with rich set of features included in it and also offers customization as per clients requirement. So if you are planning to start powerful BNB platform same as Airbnb or Wimdu you can customize BistroStays and can stand unique in market.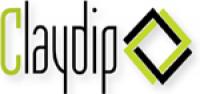 Airbnb clone is an exclusive online rental booking spot where hosts with space for rent meet travelling guests on the look out for an accommodation during their vacation.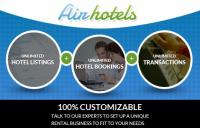 Airhotels is a clone script of the widely popular vacation rental software, Airbnb. This script can be used to develop an online accommodation booking and renting site where owners can list their spaces which can be rented by tourists based on locations, room types etc.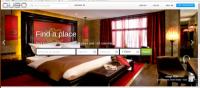 Nexploc's Airbnb clone is the efficient script in the current market. This script has a lot of features like installation, free updates, Responsive UI, payment gateway and much more. We are also providing customization as per client requirement. Just 48 hours to set up your vacation dream rental system.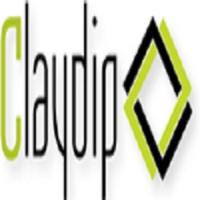 Claydip's airbnb clone is one of the best clone script of airbnb, which has many advanced features and comes with 100 source code. Also we provide free installation, free updates and free customization. We provide the ready made clone script. just wait for 2 hour setup your dream vacation rental website.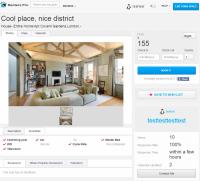 ☆☆ Renters Pro is AlstraSoft latest software for starting your airbnb clone and earn revenues from this highly profitable business. Discover how you can earn in 6 different ways for our airbnb clone script system. One of the most affordable airbnb clone software for as low as $179 with feature rich and easy to use admin panel ☆☆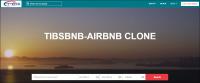 Are you looking for Airbnb Clone Script? Tibsolutions provide the best airbnb clone script, It has a tons of features. Also we provide the Free installation, Free Customization as per your needs. No need to wait for long time just wait for 2hours we will set up your site.
Airbnb Clone is a Rental booking website and a one stop hub for owners to list their rental property. The AirFinch Clone script can hold unlimited amount of users and listings with multiple revenue opportunities giving small business owners and opportunity to engage in on a growing property rental industry. A Very thoroughly designed, intelligently coded and well tested to match your passion for your business venture. Spend less time and effort on the technology and build your business through AirBnb clone.
Contact for a free proposal