Kik Clone Script

Kik is a leading social networking platform which lets you connect with friends, groups, and the world around you through chat.
http://www.kik.com
Browse Kik Clone Scripts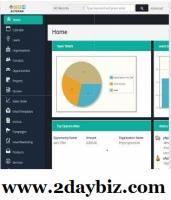 Automan CRM Script is the best efficient open source based CRM Software in India which can be used for any type of business. We are offering a complete Open Source CRM Script with customized integration requirements. We are tailor made and highly customize PHP CRM Script for middle size and enterprise level types of companies.
Contact for a free proposal