Gett Car Clone Script

Gett Car provides taxi ride services in New York city, with its Mobile application.
https://gett.com/
Browse Gett Car Clone Scripts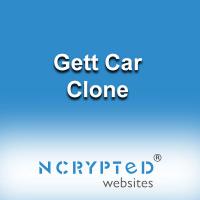 0/5 - 0 Votes
Gett Car Clone is Taxi Booking Script that helps Taxi Business owners to automate several task of taxi booking at ease and can be handle single handed. Create your own an Ride Sharing, Car Sharing and Taxi Booking App like Gett Car using Gett Car Clone offered by NCrypted Websites. User can search a cab and send request for travelling and view live tracking of ride or cab, Fare estimation before ride.
Contact for a free proposal
Having difficulty submitting this request? Contact sales@ncrypted.com for a prompt response.