CareerBuilder Clone Script

CareerBuilder is one of the popular and in demand job portal script or online job search engine which provides various services to job seeker as well as to employers who is willing to hire employee.
http://www.careerbuilder.com
Browse CareerBuilder Clone Scripts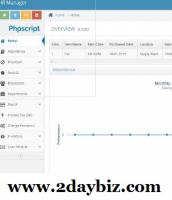 2daybiz
|
|
|
Commercial
|
1392 views
Human Resource Management Script is a PHP based Enterprise Software to manage the details of employees and payroll process that suitable for small and medium range of companies. Advanced HR Manager Script enables complete history records of the date of joining of employees, Attendance Register on daily basis and generates Pay-slips then computes all deductions and allowances status of all statutory reports. PHP Based HR Manager Script is only salary wide-industry range of clients processing software with good scope.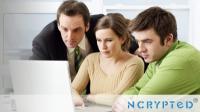 NCrypted Technologies
|
|
|
Commercial
|
2697 views
CareerBuilder Clone a demanded online search engine for job which serves several services to person seeking job as well as employer seeking employee. You can now customize your own CareerBuilder Clone and can start your own job search engine and can earn huge income from it.
Contact for a free proposal