Weebly Clone Script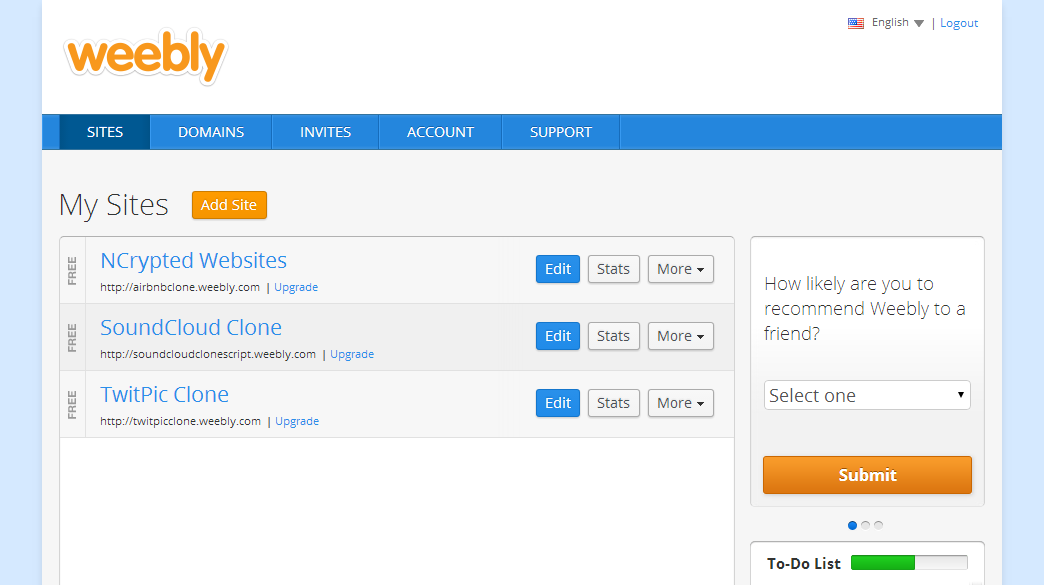 Weebly is an online web-hosting service provider that features a drag and drop website builder tool. Weebly offers an online website creator service. It uses a simple widget based website builder tool that operates in any web browsers. All of elements on site are drag and drop.
http://www.weebly.com/
Contact for a free proposal
Having difficulty submitting this request? Contact sales@ncrypted.com for a prompt response.