Prosper Clone Script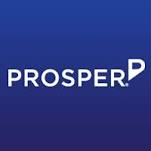 Prosper is a peer-to-peer lending crowdfunding marketplace, allowing people to invest in each other in a financially and socially rewarding. On Prosper, borrowers can request for the loan amount between $2,000 and $35,000 and individual lenders can invest minimum $25 in each loan listing they select.
http://www.prosper.com
Contact for a free proposal
Having difficulty submitting this request? Contact sales@ncrypted.com for a prompt response.